---
Nottinghamshire County UNISON Branch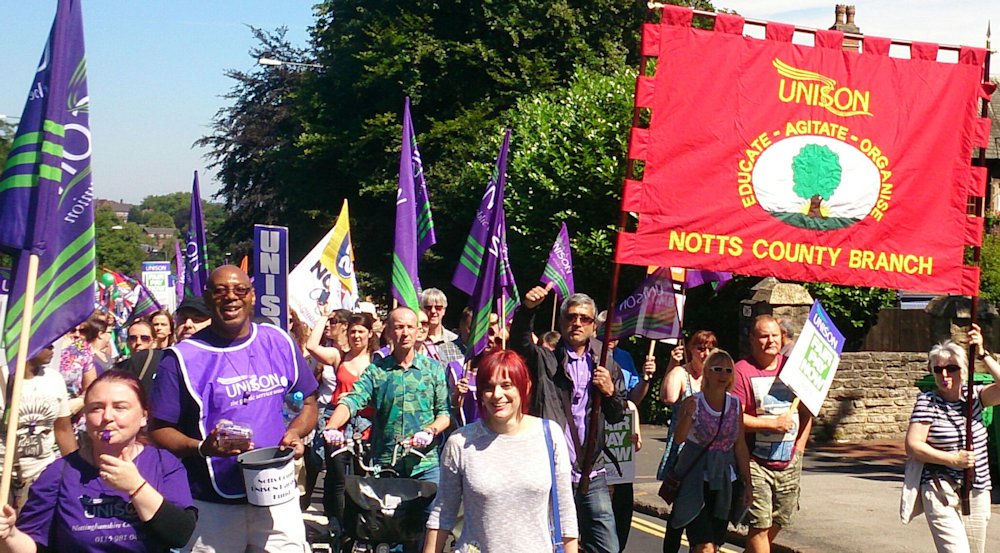 Latest News Headline 20 Sept 17
Coach tickets from Nottm to Manchester anti austerity demo at Tory Party Conference 1st Oct
Pay Claim briefing for council and school workers
Scrap the Pay Cap petition - have you signed?
Dave Prentis on the Pay Claim campaign
Time for MPs to stand up for public sector workers, says UNISON
UNISON calls for 5% pay rise for all
Local Government Pay Claim - have a read then email branch.office@nottsunison.org.uk with your views ASAP
School Cuts Website - see how your local schools are affected!
Notts UNISON Womens Newsletter
International Womens Day event Nottingham 3rd March
Restructures and potential reductions in staffing in schools: We are aware of several restructures/potential reductions in schools, if you are aware for anything happening in your school please contact the branch office and ask to speak to Larraine or Jo
Academies Organiser: We would like to welcome our new Academies Organiser Dona Bickerdyke. Dona works Tuesday – Thursday term time and you can contact her through the branch office.
Afternoon of Political Activism for Labour Link UNISON members on Saturday 18 February 2017
25% pay cut - no wonder Derby Teaching Assistants are taking strike action!
Derby TA's get support from Jeremny Corbyn
Derby Teaching Asistants Strike - Dave Prentis Blog
Photos from 1st December Disability event (via Facebook)
Notts Disability event 1 Dec flyer and programme schedule for the evening
Latest news from UNISON National website
Forthcoming Events
23 Sept Nottm Trades Council rally - scrap the pay cap!

1st October anti austerity demo at Tory Party Conference
---