---
Nottinghamshire County UNISON Branch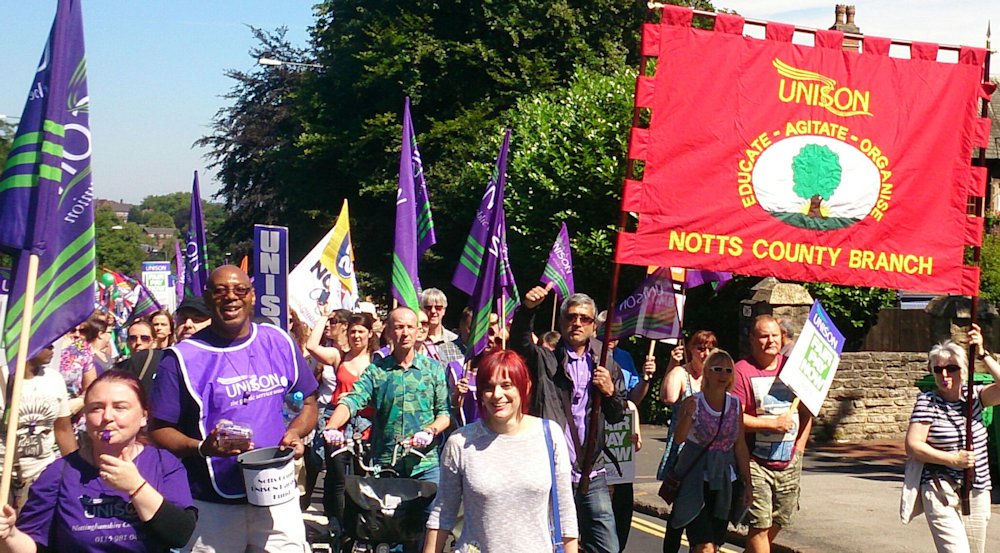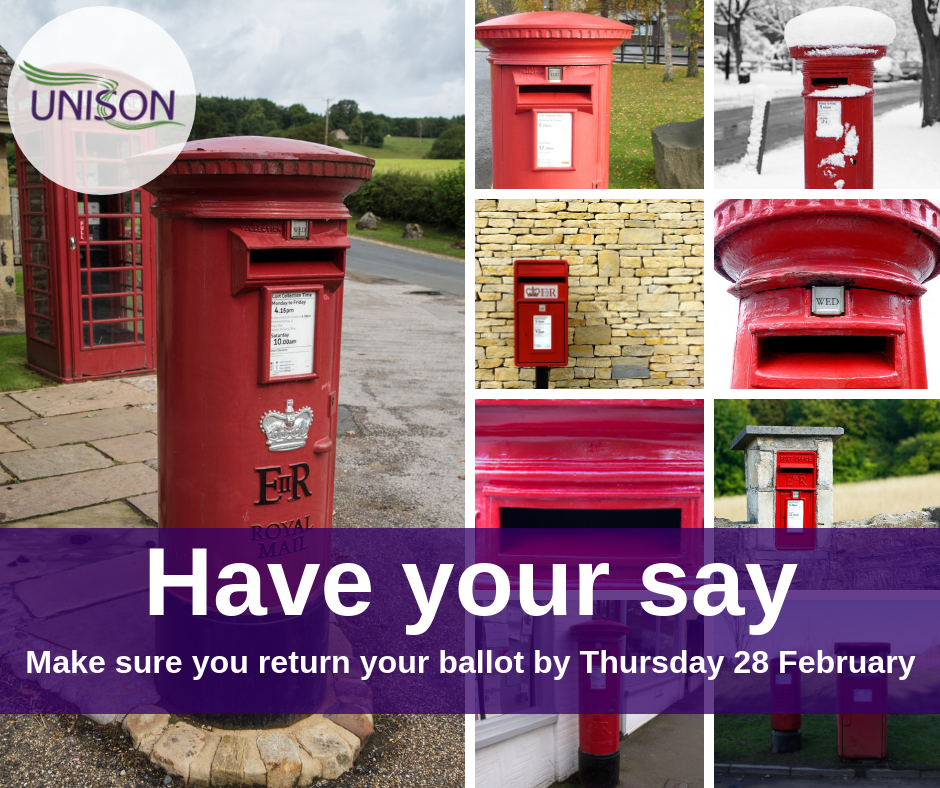 Latest News Headline 15 Feb 2019
County Council Terms and Conditions - UNISON Ballot underway!
Council Proposals - letter from Chief Executive
Appendix 1 - Feedback from Employee Engagement events
Appendix 2 - Offer summary Table
Apppendx 3 - Revised table

Don't forget to VOTE!
Balloting is now underway regards Notts County Councils proposed changes to staff Terms and Conditions. If you haven't already then you should receive a ballot paper to your home address over the next few days.
Your vote matters! Don't let someone else make this decision – UNISON will be presenting the overall outcome of the ballot to NCC and we need to know your view so that we continue to truly represent the views of members.
We have been informed that the Council will look to implement the new Terms and Conditions with effect from 1st April this year. 
We have already held a series of large workplace meetings across the county but if you think that a local workplace meeting would help then contact the branch office to discuss and we will look, if possible given the timescale, to arrange a date for a visit. Alternatively, an officer will be available to talk to you on a one to one basis regards the proposals on the following dates and times at the branch office TEL 01159 810405:-
 
Thursday 14th Feb 1.30pm - 4.30pm *** Friday 15th Feb 10.00am - 2.00pm *** Monday 18th Feb 9.30am - 3.30pm

Branch Annual General Meeting Tuesday 19th March 5.30pm County Hall - get it in your diairies!
News from recent Black Members Conference Jan 19
Even more good things about UNISON.......another video
I'm 21 and a committed trade unionist
---