---
Nottinghamshire County UNISON Branch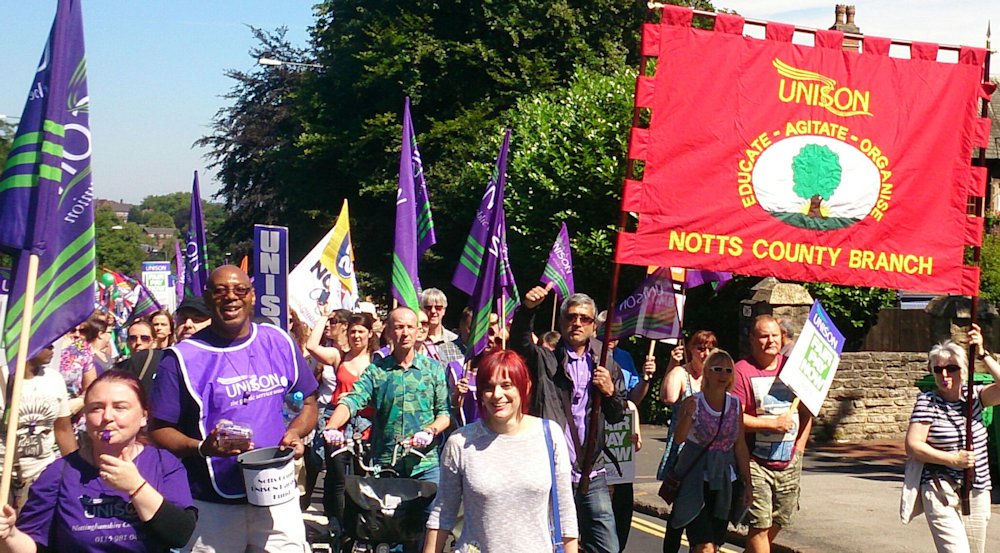 Latest News Headline 20 Feb 18
UNISON Briefing on County Council proposed Terms & Conditions changes

Pay info - ballot underway......
National Pay and NCC Terms and Conditions meeting dates:-
Wed 21st Feb          
Newark & Sherwood District Council offices 1.00 – 2.00pm Great North Road, Newark.  THIS MEETING IS ALSO OPEN TO LOCAL COUNTY COUNCIL and SCHOOLS STAFF TO ATTEND
Mon 26th Feb         
Lawn View House, Ashfield 12.30 – 1.30pm
Sir John Robinson Way, Arnold 12.30 – 1.30pm
Wed 28th Feb           
Meadow House Conference - room 1 12.30 – 1.30pm
Sherwood Energy Village - Welbeck House. GF3 12.30 – 1.30pm
Thurs 1st March     
County Hall – Civic Suite, West Bridgford 12.30 – 1.30pm
Retford Library 12.30 – 1.30pm
Fri 2nd March          
Beeston Library 12.30 – 1.30pm
Worksop Library 12.30 -1.30pm
NHS in CRISIS National Demo Saturday 3rd Feb - Nottm coach details etc Notts UNISON members £5
National website for further info
Pay up Now Campaign - We've handed a Xmas card to the Leader of the Labour Group at County Hall in support of a better pay deal for Council and School workers 7 Dec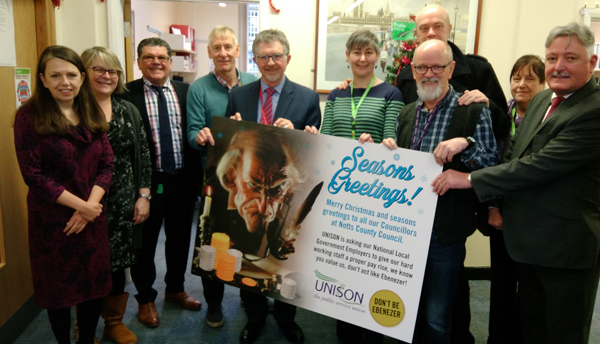 Pay Claim briefing for council and school workers
Scrap the Pay Cap petition - have you signed?
Dave Prentis on the Pay Claim campaign
Time for MPs to stand up for public sector workers, says UNISON
UNISON calls for 5% pay rise for all
Local Government Pay Claim - have a read then email branch.office@nottsunison.org.uk with your views ASAP
School Cuts Website - see how your local schools are affected!
Notts UNISON Womens Newsletter
Latest news from UNISON National website
Forthcoming Events
29 Nov Stars in Our Schools Awards event
---