---
Nottinghamshire County UNISON Branch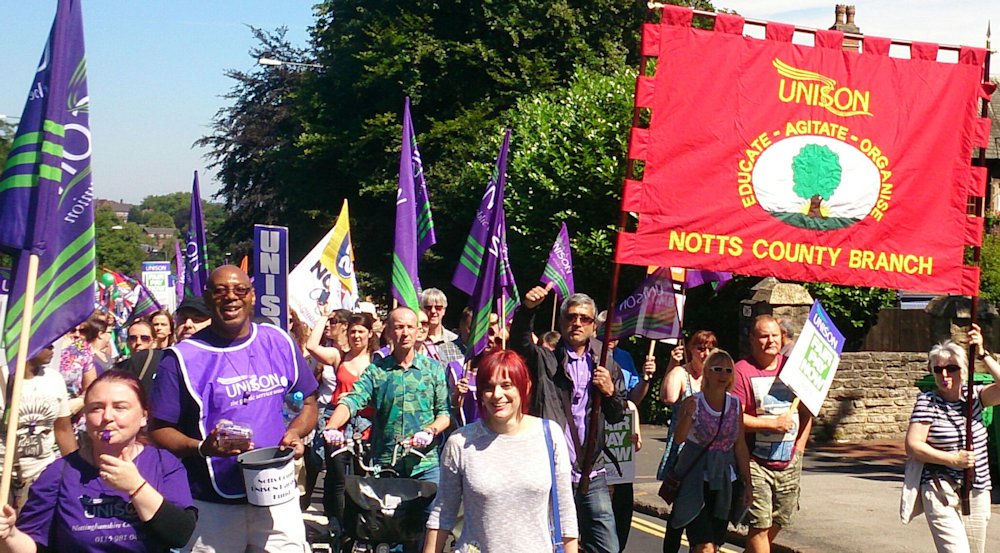 Latest News Headline 27th March 18
"Jo Myers Branch Organiser signing the TUC Dying to work charter with The Two Counties Trust on behalf of the joint trade unions with Dick Vasey CEO TTCT.
The multi academy trust has schools in Nottinghamshire and Derbyshire. Academies Officer for Notts Unison, Dona Bickerdyke has worked with the Trust to ensure that staff facing the most difficult of times will be supported within the spirit of the charter.
The Trust believed that this was the right thing to do for its staff and the charter now forms part of the sickness absence policy."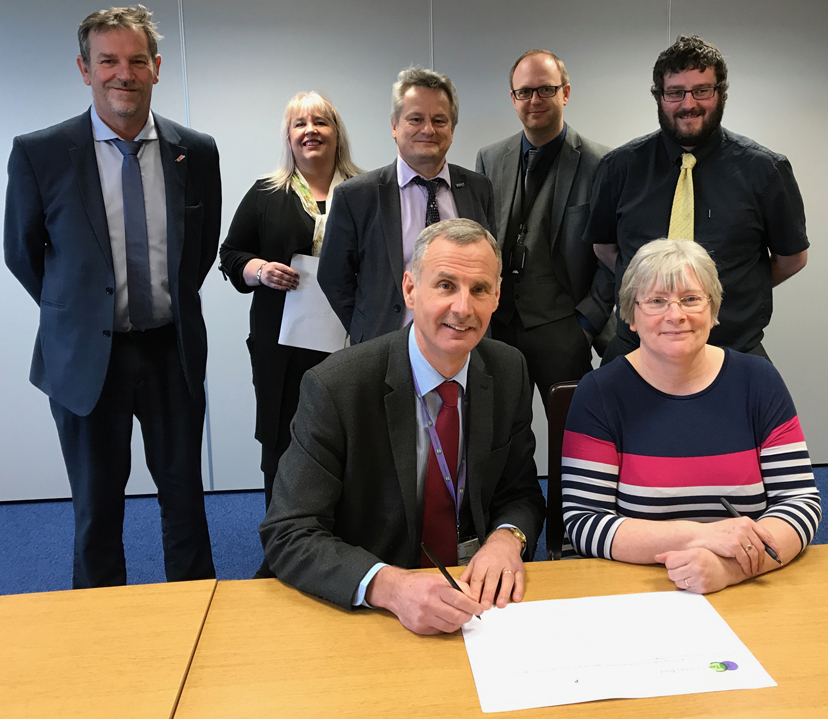 Branch signs new Recognition Agreement with a multi academy......
Jo Myers Branch Organiser with Notts Unison was pleased to sign a formal recognition agreement with The Two Counties Trust.
The multi academy trust has schools in Nottinghamshire and Derbyshire. We will continue to build on our already effective working relationship with this Trust.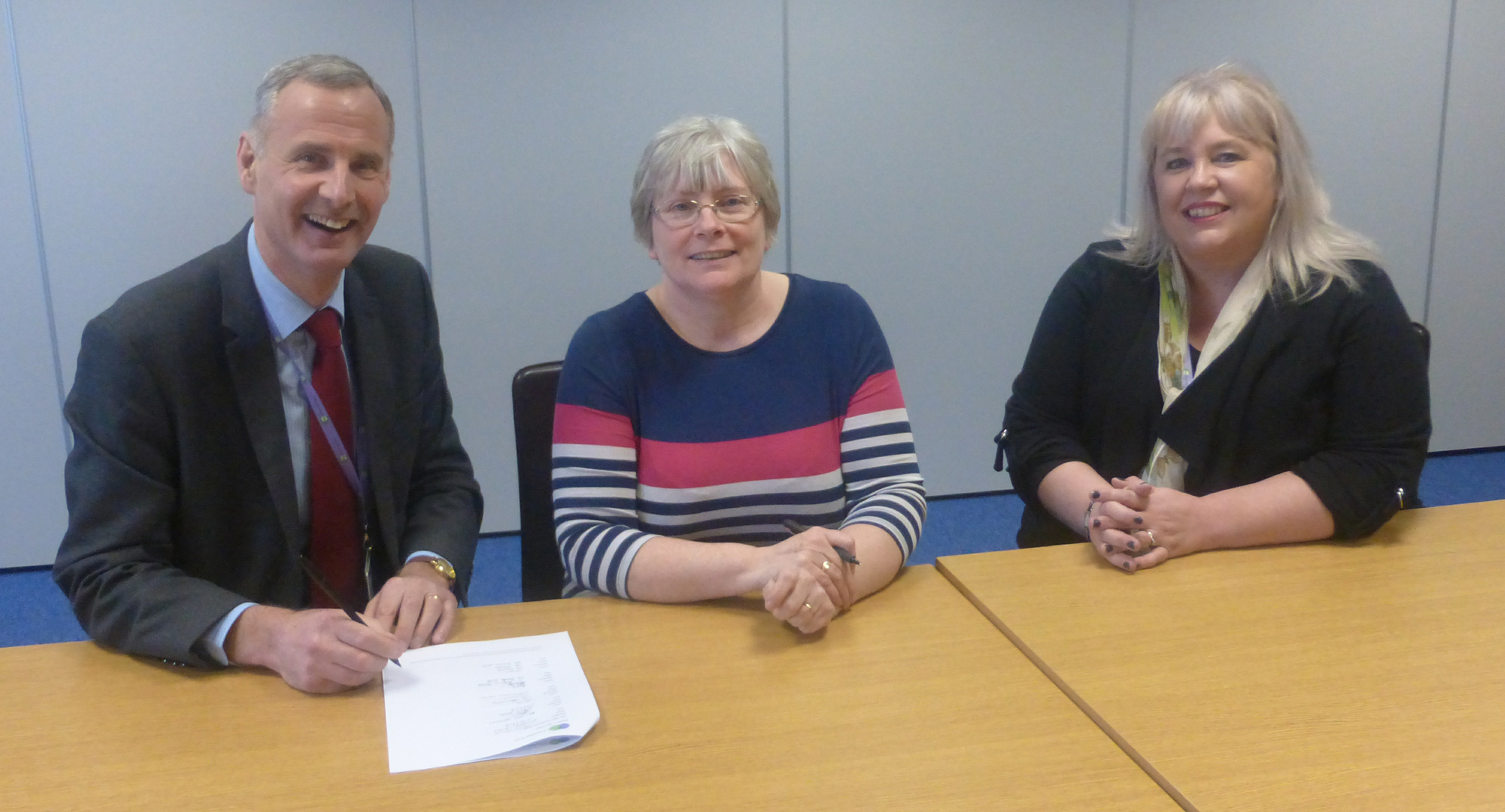 County Council Terms and Conditions Ballot papers are in the post.........
Annual General Meeting Tuesday 20th March County Hall 5.30pm - flyer
New round of members meetings re County Council Terms and Conditions
UNISON Briefing on County Council proposed Terms & Conditions changes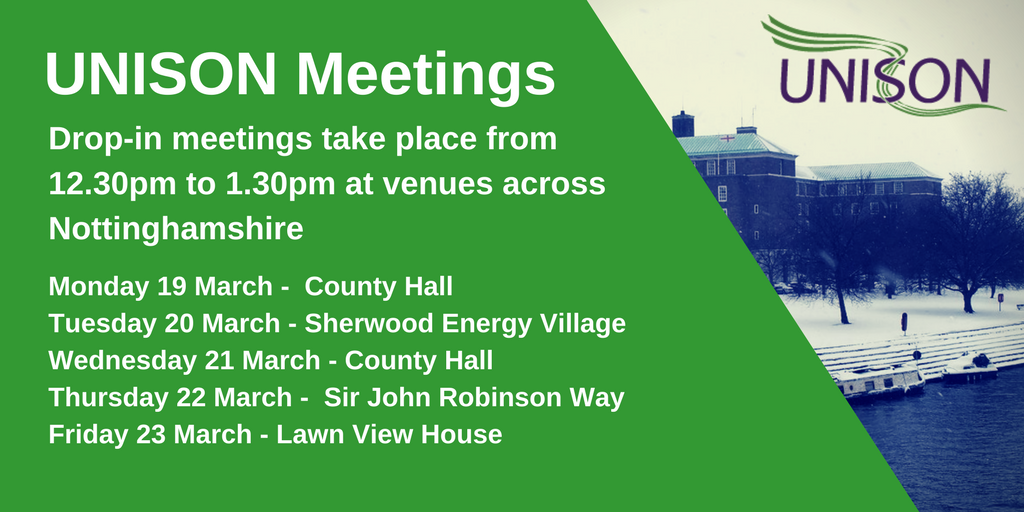 Don't forget the Annual General Meeting....
.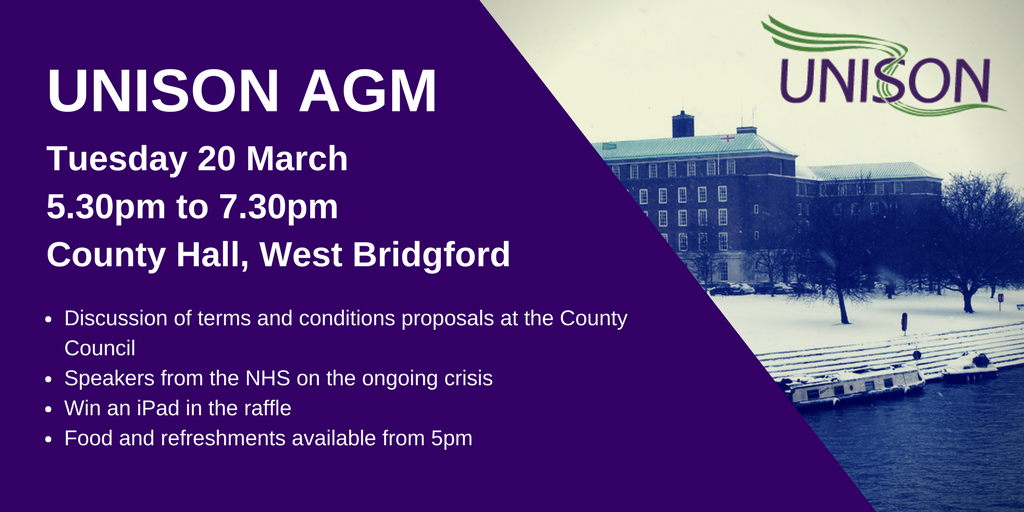 Latest news from UNISON National website
---