---
Nottinghamshire County UNISON Branch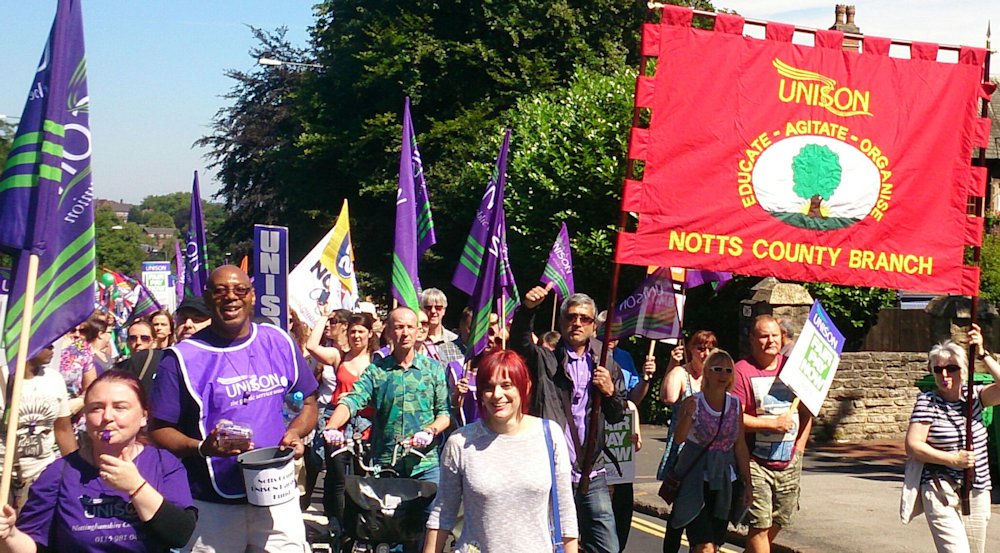 Latest News Headline 3 Nov 17
Stars in or Schools Awards Nottingham 29th Nov - book your tickets!

Stars in our Schools FLYER and NOMINATION FORM .....TICKETS
Pay Claim briefing for council and school workers
Scrap the Pay Cap petition - have you signed?
Dave Prentis on the Pay Claim campaign
Time for MPs to stand up for public sector workers, says UNISON
UNISON calls for 5% pay rise for all
Local Government Pay Claim - have a read then email branch.office@nottsunison.org.uk with your views ASAP
School Cuts Website - see how your local schools are affected!
Notts UNISON Womens Newsletter
Latest news from UNISON National website
Forthcoming Events
29 Nov Stars in Our Schools Awards event
---