---
Nottinghamshire County UNISON Branch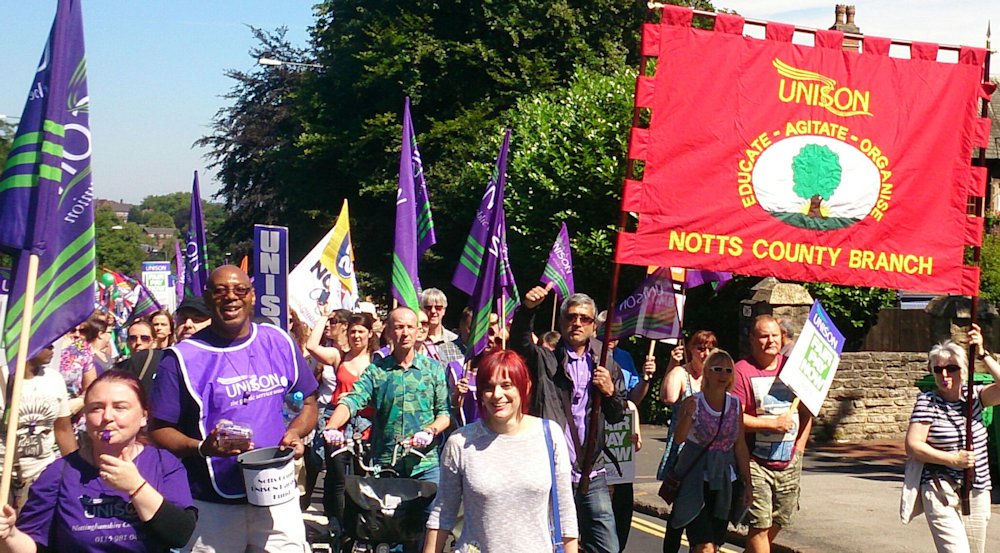 Latest News Headline 22 Aug 2018
Save our Services - YOU can help!
UNISON is campaigning for the Government to increase the money that they give to councils. But to campaign effectively we need your help. Lobby your MP!
You can send an email to your MP from the UNISON website - all you need to do is enter your name and address
Crisis in Northants...Northants council cuts 'will devastate lives'
Seeking justice for care workers.......UNISON seeks leave to appeal on sleep-in case
UNISON Notts Learning Newsletter - Summer 18
Autism Awareness Training Day Wed. 12th Sept - FREE
Training Course Application form
Further Education News Summer 18
Hot weather advice ...click here
We're urging all members to sign-up for and take part in the employee workshops being held around the county by Nottinghamshire County Council Chief Executive Anthony May.
These workshops are an opportunity for people to discuss their experiences of working at the Council. Management will also be seeking views on their plans to save £1 million by cutting staff terms and conditions.
We believe that changes to terms and conditions will inevitably have a negative effect on our members. This is a key opportunity to put our views and concerns directly to the Chief Executive of the Council.
WORKSHOPS
There are three events around the county in August and September. If you want to go you need to book a place online using Eventbrite:
Thursday 16 August – Mansfield Central Library, 2pm to 4pm Eventbrite link
Friday 17 August – The Crossing Centre, Worksop, 9am to 11am Eventbrite link
Thursday 13 September– County Hall, West Bridgford, 2pm to 4pm Eventbrite link
Book soon in case the meetings start filling up
HAVE YOUR SAY
The ballot on the proposed terms and conditions changes earlier this year highlighted widespread anger amongst members and distrust of management.
These meeting are an opportunity to raise you concerns directly with the Chief Executive and we encourage you to take part if you can.
We will have a presence at all these meetings and will raise members' concerns. However, a strong, vocal turnout from as many of you as possible will underline the strength of feeling.
We realise that August (when two of these events take place) is not an ideal time. Many people will be on leave, particularly those with children.
We raised these concerns with management, but they have gone ahead regardless.
If you are unable to make any of these meetings and want to share feedback with management you can do so by emailing:employee.events2018@nottscc.gov.uk

Latest news from UNISON National website
---